When I find a system, product or program that works for me, I enjoy telling others about it.
---
 The resources listed below are ones that I use often and I stand behind with full integrity. Many of them have affiliate links behind them— which means I get a small payment when someone I refer uses one of these products, and you may receive a discount for mentioning my name. It's a win all the way around!
---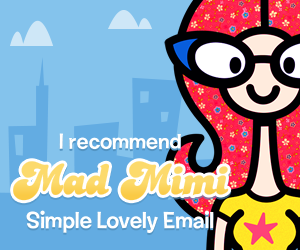 I've worked with several email marketing softwares, and this is –by far– my favorite. Mad Mimi is family owned and operated which is always a big plus in my book. It's affordable (free for smaller business accounts) and you can't beat the customer service. Everyone on staff is helpful, fun and actually makes building your email marketing kind of fun. There is a free trial, and it's super easy to use.
---

Web8080 provides infrastructure for your software, websites, web designs and databases. Web 8080 manages hosting and domains with a personal touch and monitors your data and docs.
---

Inexpensive domain purchases with the BEST customer service you can imagine. Ken Empie, the founder and creator is hands on and helpful every step of the way.
---

Have you ever wished you could hire a bookkeeper?Have you been frustrated when you had business questions but no time to research them? Stress Free Tax Season, LLC was started 10 years ago because we wanted to help businesses, like yours, succeed.   Over the years we realized that as freelancers and network marketing professionals you can't always afford the help you desire so we created a solution designed specifically for you! Stress Free Biz Academy™ combines online training in bookkeeping with social media support so that we can help each other be successful. Enroll now for free and you will receive email updates on this revolutionary new way that we can work together.
---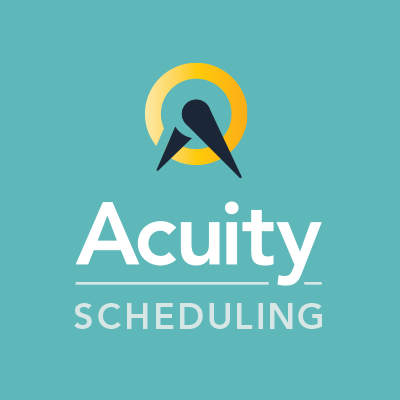 If only I had learned about Acuity Scheduling early on in my work-at-home career. SCHEDULING IS EVERYTHING for a busy mom-preneur. Time management can make or break your business (and your sanity!)
It took me years to craft a schedule system that worked for me and then another couple years before I discovered the perfect online scheduling software. The amount of terrific features of this company are too long to list here, but some of my favorites are the easy to use system, the confirmation emails, the ability to take payments, and the crazy fun customer service. (I am not kidding… they turn your frustrations into fast turn-around solutions and top it off with some smiles and laughter! You will LOVE the excuse to work with their service team!) SPECIAL FOR ALL MY PEEPS!—> Click here for 45 days free plus discounts.